Violin
Helen Brunner
violin teacher. Violin studies at the Royal College of Music, London and the Juliard School, N.Y. with Oscar Shumsky. Introduced to the Suzuki Method, she then founded the London Suzuki Group comprising violin, viola, cello and piano studies. Graduated from Dr Suzuki's Talent Education School, Japan. Flourising international career as violin teacher and teacher trainer with workshops all over the world. She has been recogniset by the Who's Who of Woman for her distinguished service to music.

Natan Dondalski
DMA, solo violinist, concertmaster, teacher. He graduated with highest honours from Warsaw's Academy of Music, studying with M. Ławrynowicz then with G. Zhislin, R. Fain and on masterclasses with: W. Wiłkomirska, M. Jaszwili, W. Marschner and P. Amoyal. His many awards at competitions incl. Lublin, Prague, Weimar and Freiburg. Concertmaster with Philh. Orchestras of Koszalin and Olsztyn. Concerto appearances in Nuremberg, Hamburg, Bonn, Helsinki and Oslo, with NOSPR Katowice, Slovakian Sinfonietta, Staatskapelle Weimar, SWR Rundfunkorchesters Kaiserslaten and Klassiche Philharmonie Bonn. A violin teacher at the Acad. of Arts in Szczecin and at G. Bacewicz State Music Schools in Koszalin, he has trained a large number of prize-winning violinists

Anna Gutowska
soloist, chamber artist, teacher. She gradu-ated cum laude from mus. schools in Rzeszów, Poland, Conservatoire du Lausanne (studies with J. Jaquerod) and Universität für Musik und darstellende Kunst Wien, ( pupil of Z. Zienkowski). A prize winner at numerous nat. and int. competitions, was offered grants by foundations in Poland and abroad. She received a Młoda Polska training grant from the Min. of Culture and Nat. Heritage which led to recording a disc with H. Wieniawski's Violin Concerti. Concertizes in many countries both as solo violinist and chamber player. Violin teacher at the Univer-sität für Musik und darstellende Kunst Wien. Runs music courses in: Austria, Slovakia, Chile, Iran, Kuwait, Mexico and Japan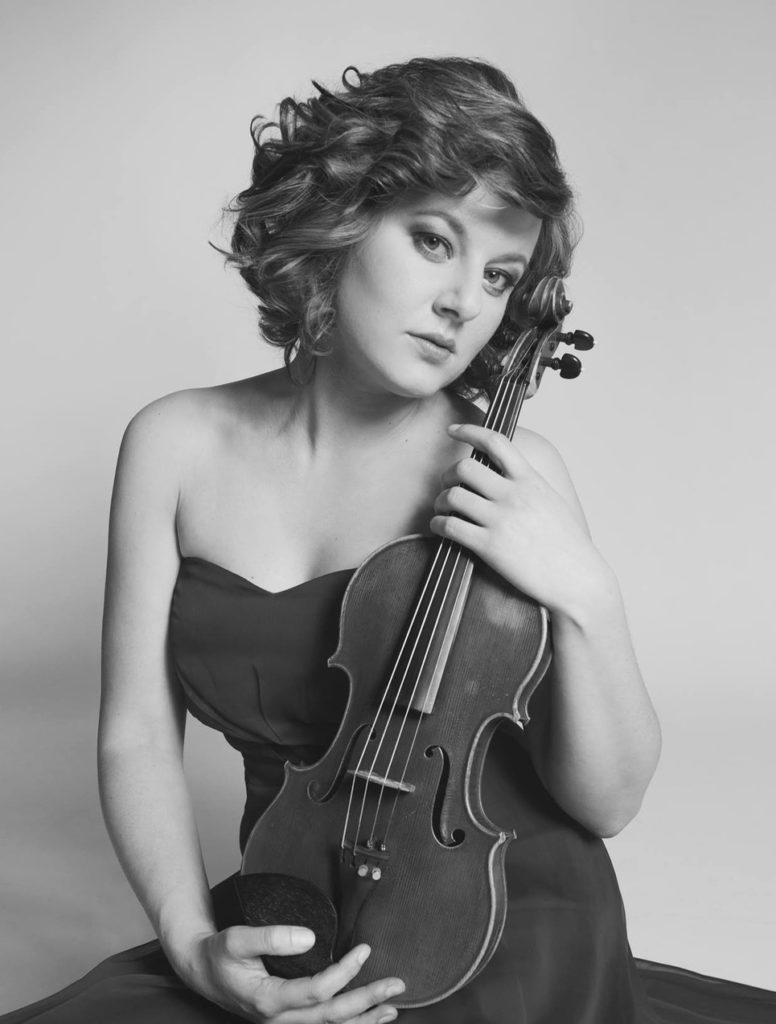 Ewa Kowar-Mikołajczyk
violinist, chamber musician and teacher. Doctor of Musical Arts. Graduated from the Chopin Academy of Music, Warsaw, where she studied with prof. Z. Brzewski, prof. M. Ławrynowicz and prof. K. Makowska-Ławrynowicz. Comleted master classes in Łańcut taught by prof." Z. Bron, E. Feltz, K. Lewin. Teaches the violin at Warsaw's Fryderyk Chopin Unoiversity of Music affiliate in Białystok and the Z. Brzewski Secondary School of Music in Warsaw. Juror of competitions for children and young adults. General Secretary of ESTA Poland.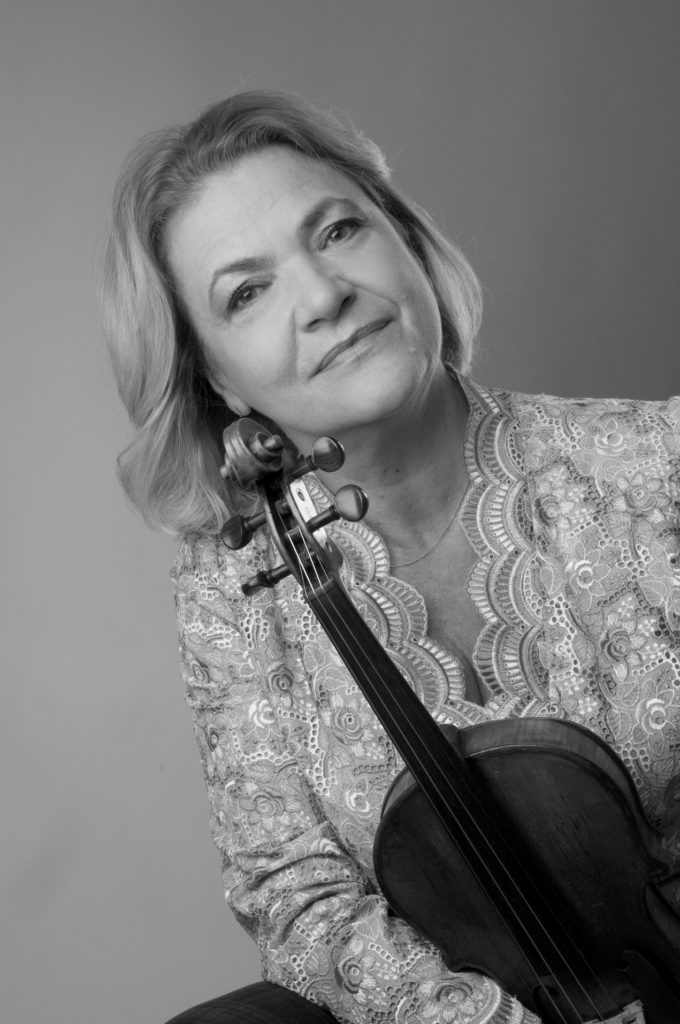 Konstanty Andrzej Kulka
world-famous virtuoso, chamber artist, teacher. Violin studies with S. Herman, graduated with distinction from the State Higher Music School, Gdańsk. Won first prize at the International Radio ARD Competition in Munich, which made him an internationally-recognised concert artist. Concertizes and records worldwide with foremost orchestras and musicians. Professor of Violin at the Fryderyk Chopin University of Music in Warsaw, gives numerous master classes. Juror at prestigious violin competitions. Received numerous honours and awards.

Fulvio Leofreddi
soloist, chamber artist, teacher. Graduated with distinction from the Conservatorio di Santa Cecilia, Rome and Z. Brzewski's violin class at the Academy of Music, Warsaw. Completed a master class with P. Carminelli at the Accademia Nationale di Santa Cecilia. Prizewinner in the Vittoria Veneto and Rassegna Nazionale Giovani Concortisti competitions. Performs as soloist and chamber artist in many countries incl. the whole of Europa, North and South America, Africa and Japan as well as at prestigious festvals
incl. Festival dei Due Mondi di Spoleto. Member of I Virtuosi di Roma. Concertmaster of I Virtuosi di Santa Cecilia, Professor of Violin at the Conservatorio di Santa Cecilia, Rome.

Maria Machowska
DMA – violin Concertmaster of the National Philharmonic, Warsaw. Her teachers were M. Ławrynowicz, M. Zebura and K. A. Kulka. Prizewinner of the Int. H. Wieniawski Competition in Poznań (2006) and the 6th Int. L. Mozart Competition in Augsburg (2006). She has appeared in all European countries and in the USA, Canada Japan, China, Korea and Israel. From 2008-2014 Concertmaster of the Sinfonia Varsovia. She is a violin teacher at the Chopin's Univ. of Music in Warsaw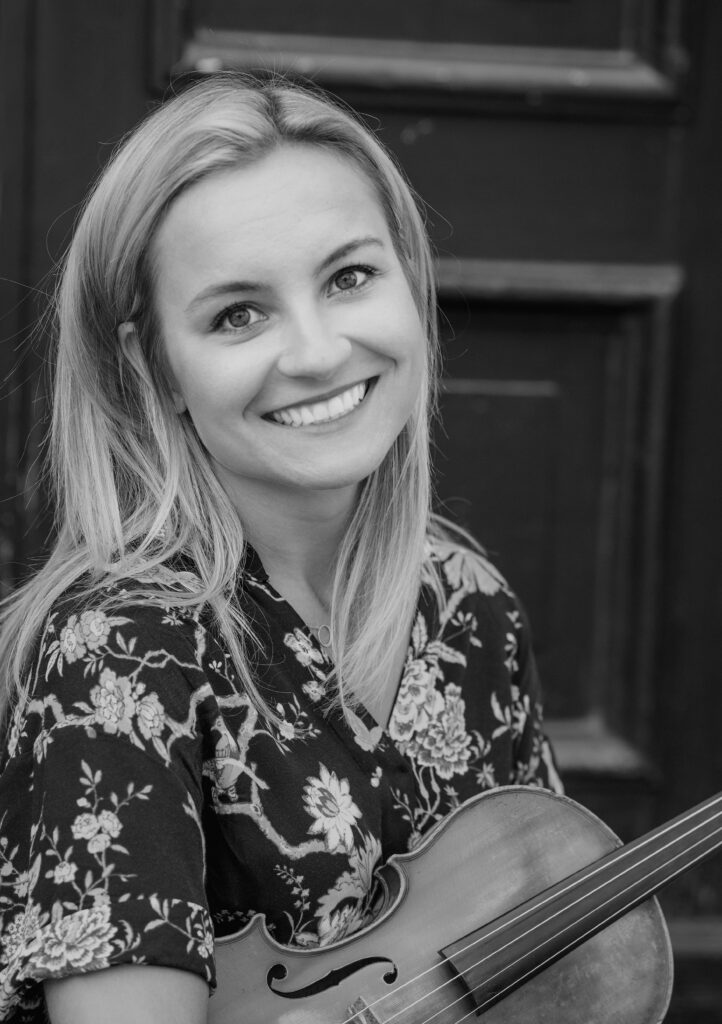 Agnieszka Marucha
Soloist, chamber artist, teacher, first violin of Opium String Quartet. She graduated with distinction from F. Chopin Academy of Music, studying with prof. M. Ławrynowicz, and the Hochschule der Kunste in Bern, studying with prof. M. Urbaniak-Lisik. Doctor of Mus. Arts/ Assistant Professor, she teaches the violin and chamber music at her Alma Mater. From 2013-2014 a visiting professor at Keimyung Univesity in Daeg (South Korea). Agnieszka is a prizewinner of various violin competitions, she teaches in Italy (e.g. the Bosa Antoca courses), she has performed and given masterclasses across Europe and Asia, has released 9 CDs (6 world first recordings), and in 2014, she won a Fryderyk award for the Chagall for String disc, recorded with Opium String Quartet.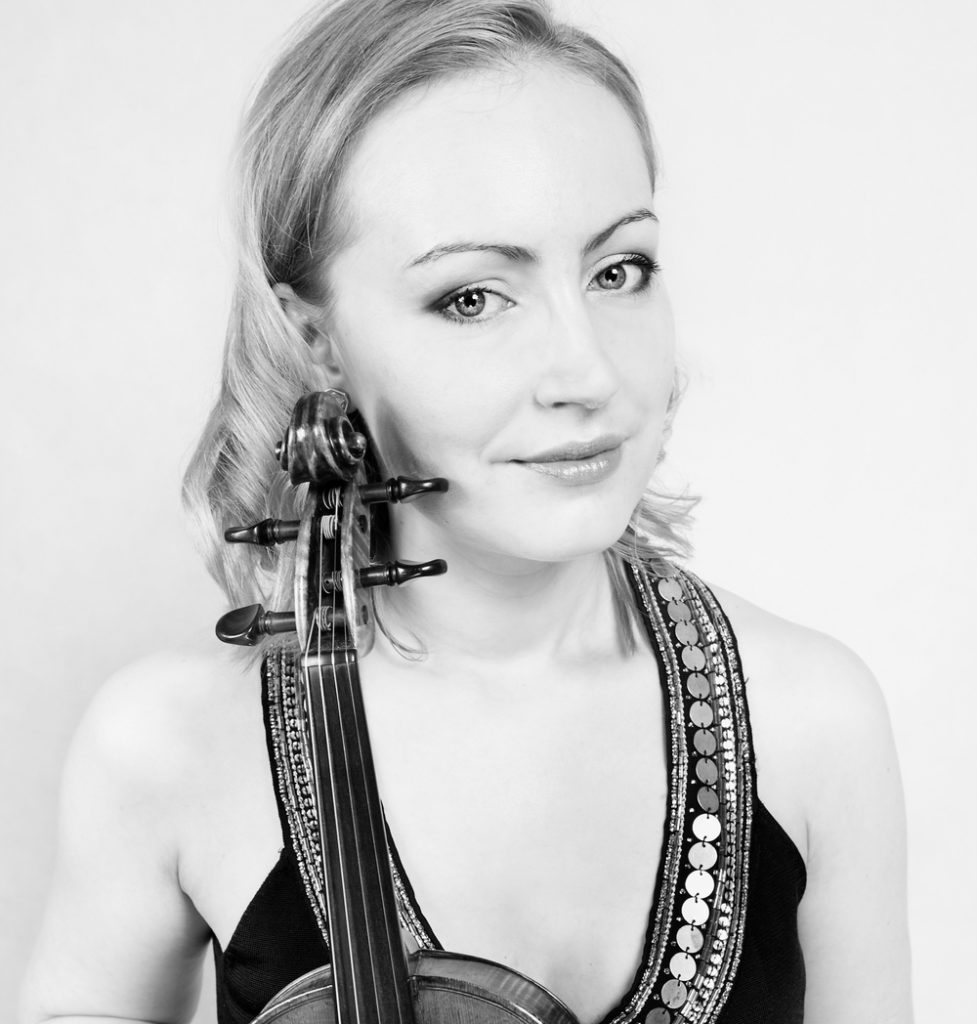 Karolina S. Mikołajczyk
violinist and chamber musician, Doctor of Musical Arts, pedagogue of the Z. Brzewski School of Music in Warsaw. She graduated with honours from the Fryderyk Chopin University of Music, studying with A. Gebski, A. Szymczewska, J. Wawrowski and M.Machowska. She studied at the Hochschule fur Musik und Tanz in Cologne with Z.Bron.
Karolina continued to hone her skills under the guidance of Maxim Vengerov, Ingolf Turban, Wolfgang Marschner, and K.A. Kulka. She has given recitals in 25 countries on 4 continents, enchanting audiences in iconic venues such as Carnegie Hall, the National Philharmonic Hall in Warsaw, Guangzhou Opera House, NOSPR, Teatro del Lago and The Star Performing Arts Center in Singapore. In 2022, she was nominated for the Fryderyk Award for her album "BLAZEWICZ" with compositions dedicated to Duo Karolina Mikołajczyk & Iwo Jedynecki – an innovative ensemble founded in 2013. Karolina is known for her collaboration with contemporary composers and her tireless promotion of Polish music around the world. While living in New York and giving concerts in the USA, she gained new artistic competences that inform her work to this day.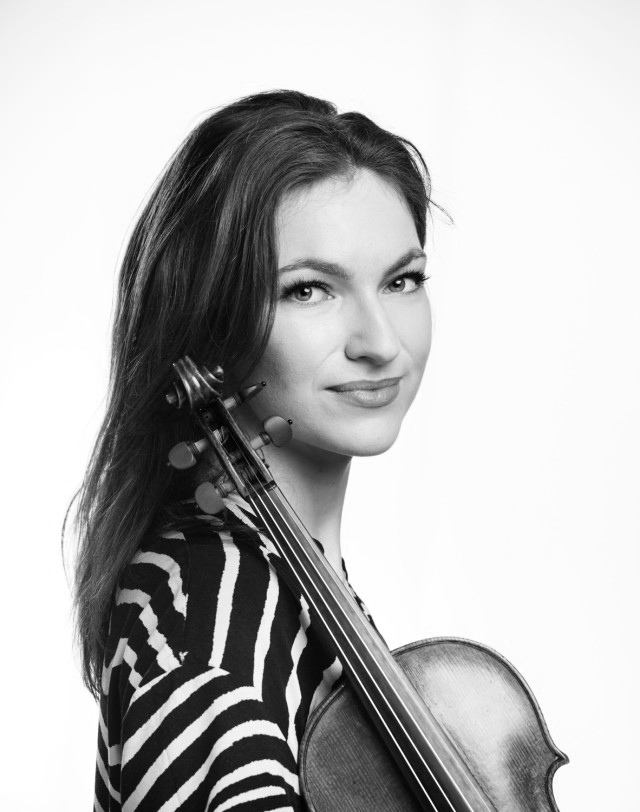 Viola
Krzysztof Komendarek-Tymendorf
viola soloist, chamber artist, teacher, PhD, assistant professor at the Acad. of Music in Gdańsk. After graduating with first-class honours from the Acad. of Music in Gdańsk, where his teacher was prof I. Albrecht, he perfected his skills at Uni. für Musik und darstellende Kunst in Vienna and under the faculty of A. Zemtsov, M. Buchholz, H. Rohde, A. Levitan. ReVIOLAtion's debut album (Naxos) received the Pizzicato Supersonic Award. Prizewinner at nat. and internat. competitions, awards and scholarships. He debuted as soloist with the Polish Chamber Philh. Orchestra Sopot., and as chamber player with T. Wojnowicz at the T. Baird Philh. Hall in Zielona Gora. He teaches master-classes and judges competitions. His students win viola prizes at nat. and internat. and orchestra auditions. Director of EURO Chamber Music Festival Gdańsk. A recipient of Gloria Artis medal.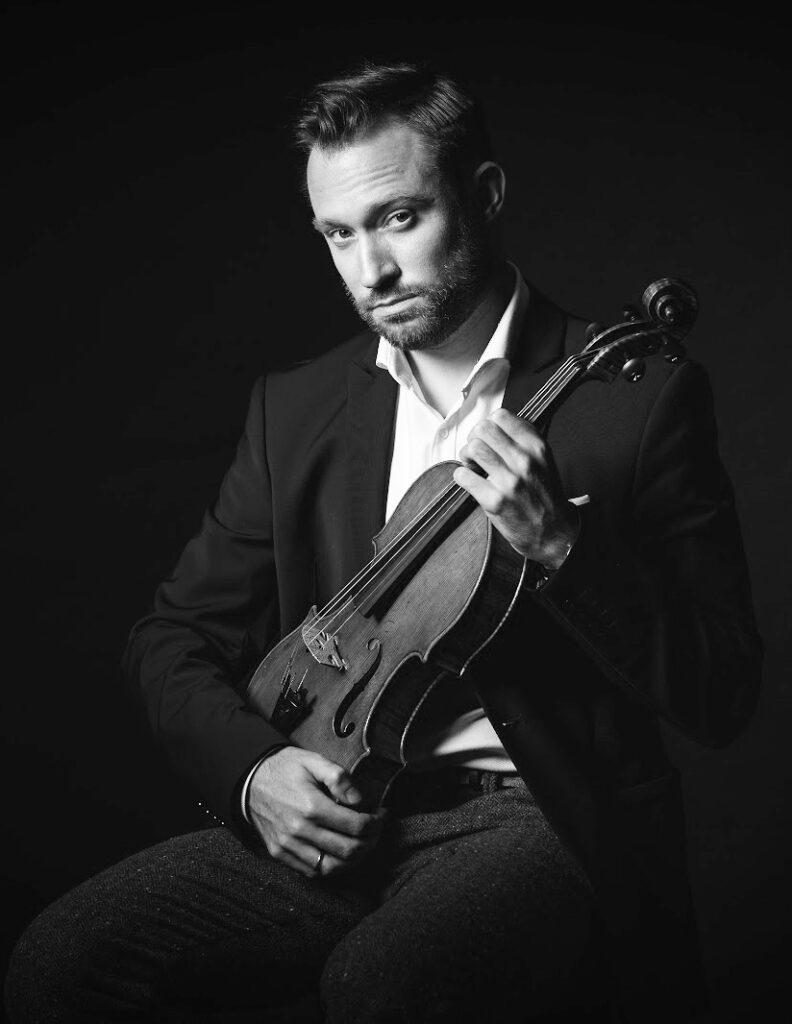 Cello
Stanisław Firlej
solist, chamber artist, teacher. Cello studies under K. Kozolupov and N. Gutman at Moscow Conservatory and with A, Navarra at Academia Chigiana, Siena. Won performance prizes at competitions. Concertizes and records for Polish and foreign labels with pianist Anna Wesołowska-Firlej and as member of Chopin Trio, Rubinstein Trio and Polish Camerata of which he is founder and leader. Professor of Cello on the faculties of Music Academies in Łódź and Wrocław. Gives numerous master classes in Poland (Łańcut and Żagań), Austria (Zell am Pram) and Croatia (Hvar).

Tomasz Strahl
top rank cellist, solo and chamber artist, teacher. Student of K. Michalik at Chopin Academy of Music in Warsaw, postgraduate studies with T. Kühne at Hochschule für Musik, Vienna. Top prizes and awards at many competitions. Performs and records all over the world. Professor of cello and Dean of the Department of Instruments of the the Fryderyk Chopin University of Music in Warsaw. He teaches master classes in Europe and Japan. Received a Frederic award from the Polish Record Industry, the Gold Cross of Merit, the Culture Minister's Award Gloria Artis and the Cross Polonia Restituta.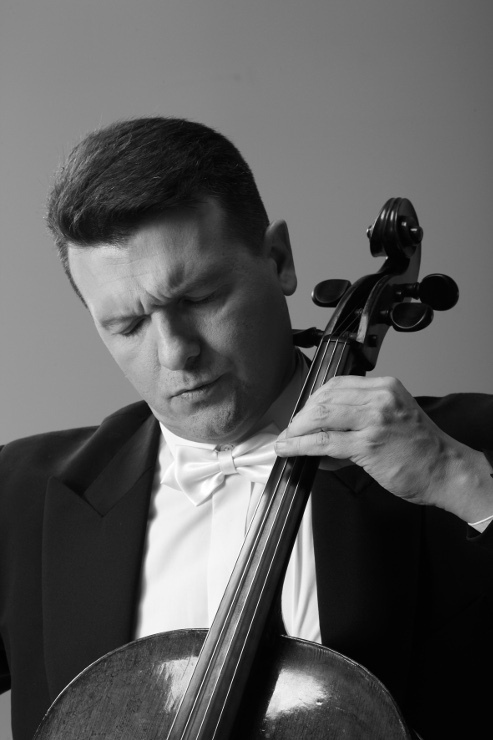 Mateusz Szmyt
graduated with distinction from the Z. BrzewskiSecondary Music School and with honours from the Chopin Academy of Music in Warsaw, studying the cello with prof. T. Strahl, and further-ing his solo-cellist studies with P. Buck in Stuttgart. At present he is a cellist with Warsaw's National Philharmonic Orchestra, a cello teacher at Warsaw's Chopin Univ. of Music, a long – serving teacher at the Z. Brzewski Music School and assistant to prof. T. Strahl. He has often been awarded by jury members for excellent preparation of his students for competitions. Indeed they have won prizes at several dozen nat. and internat. competitions. Twice awarded first prize by the Art Education Centre for a notable contribution to artistic education in Poland, in 2018 he received a Distinguished Services to Polish Culture award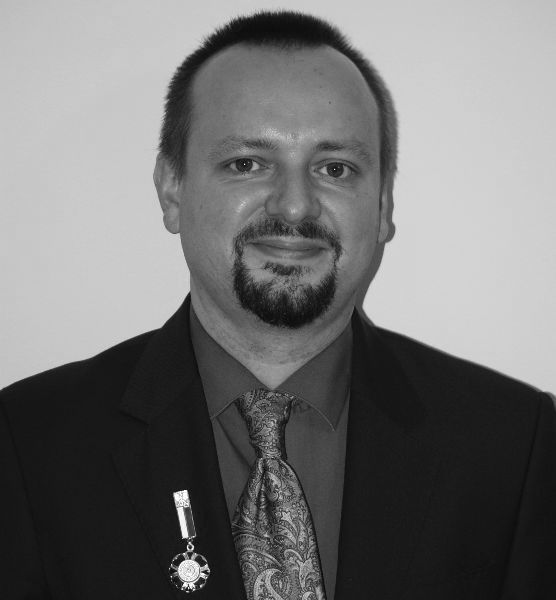 Double bass
Jan Kotula
graduated with distinction from the Academy of Music in Katowice (W. Tamowski's class). Since 1997 a member of the National Symphony Orchestra of Polish Radio (principal double-bassist since 2002) and the Orchestra's quartet Primo Allegro. Solo, chamber and orchestral performances at home and abroad. Disc and radio recordings. A prizewinner (2nd prize) at the A.B. Ciechański National Double Bass Competition, Poznań 1997 and third prize winner at the International Double Bass Competition, Markneukirchen 1999. Doctor of Musical Arts, he is assistant professor of double-bass at his Alma Mater.

Chamber ensembles
Dariusz Smolarski
violinist, solo and chamber musician, teacher. Graduate of the Chopin Academy in Warsaw, the first student of Professor M. Ławrynowicz to become an assistant in his class. Prizewinner at international competitions, concertmaster of the Symphony Orchestra in Płock. Teaches the violin at the music school in Płock and the Zenon Brzewski Secondary School of General Education and Music, Warsaw. Organizer of the M. Ławrynowicz International Meetings of Young Violinists in Płock.

Chamber orchestras
Maksym Dondalski
solo and chamber violinist, conductor,teacher. He graduated with distinction from the Academy of Music in Bydgoszcz, where he first studied the violin with Jadwiga Kalisze-wska and Marcin Baranowski, and, two years later, orchestra con-ducting under Zygmunt Rychert and Piotr Sułkowski. Award-win-ner at many violin competitions, he is an active concert violinist and orchestral conductor, performing at home and abroad. Until 2016 he was first violin leader/ concertmaster with the Gorzów Philharmon-ic, Poland. For two years now he has been a faculty member of the Academy of Arts in Szczecin, teaching the violin and chamber music, as well as collaborating, since 2016, with Sinfonia Varsovia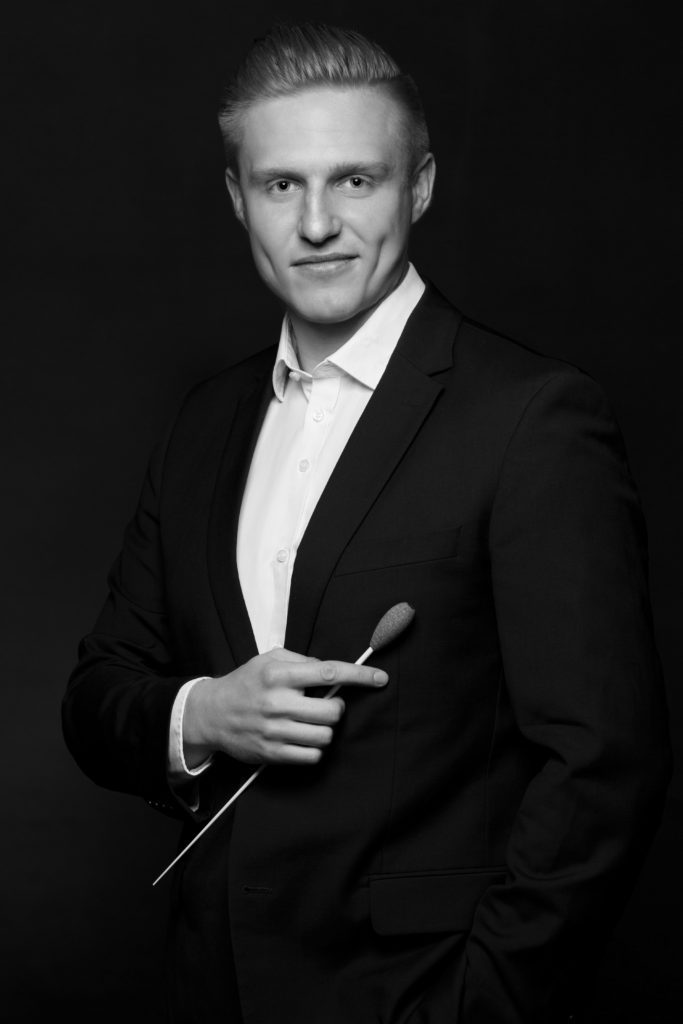 Aural Training
Danuta Dobrowolska-Marucha
music theorist, prof. of musical arts, founder of modern aural training methods, author
of innovative aural training materials including coursebooks for different levels of teaching. Degree cum laude from Warsaw's Chopin Academy of Music. Postgraduate studies with N. Boulanger in Paris. Professor of Aural Training on the faculties of the F. Chopin Univ. of Mus. in Warsaw and the Mus. Acad. in Bydgoszcz, Head of the Intercollegiate Aural Training Chair, Postgrad. Aural Tr. Studies and Intercollegiate Aural Training Unit. A Min. of. Culture consultant, a Min. of Education expert, juror of Solfege competitions and international music courses tutor. Honoured with a Gloria Artis medal.